Arrival
Your personal arrival assistant:
- will be standing at the gate where you enter the terminal building
- will speed you through quarantine, visa, security and immigration
- will locate checked bags and accompany you through customs
- will contact and take you to your driver, guide, friend or hotel rep
Book Now
Departure
Your personal departure assistant
- will be waiting for you at the kerbside, just inside, or at check-in
- will assist you get your boarding pass and any baggage tags
- will lead you through security, customs and immigration checks
- will take you to your airline lounge and/or the boarding gate
Book Now
Connection
Your personal connection assistant:
- will be standing at the gate where you enter the terminal building
- will speed you through quarantine, visa, security, & any border control
- will assist with necessary transfer, immigration, or check in procedures
- will obtain your boarding pass and ensure your bags are transferred
- will take you to your airline lounge and/or the boarding gate
Book Now
Book it Direct with Airport Select.
Airport Solutions during the time of COVID
Airports are difficult. Procedures are new, complicated and change all the time.
Coronavirus COVID-19 has made passing through the airport more complicated.
A local assistant will resolve problems by using their knowledge, contacts & resources.
Airport Select lets you book this extra help for any flier, in any cabin class, on any airline.
It's useful for executives, frequent fliers, families, groups, VIPs, or anyone wanting asssitance.
Booking a service with Airport Select will connect you direct to a local expert and at low rates.
Benefit - Easy Booking
There are three main services types, Arrival, Departure and Transit-Connection. Our booking system show detailed and accurate service descriptions. Bookers can see the options and select the exact service that the traveller really needs. Later, a booking can be changed or canceled on-line, with an instant refund.
Benefit - Direct Booking
Airport Select connects the booker & travelers direct to a local service provider. Direct booking is better because it cuts out middle men, eliminates human error and lowers cost. Airport Select is a e-commerce booking platform, like Agoda, Booking.com, Kayak, Uber, Grab and AirBnB.
Benefit - Local Rates
The Airport Select system sends your booking direct to a trusted expert service local provider in the airport. As you are booking with a local provider, their prices are lower. But to help you choose, all prices are shown in USD to make comparing and knowing the full cost easy.
Benefit - Secure Data
Passengers' personal information is kept safe and confidential. We invoice, request and collect all payments. The third party payment we use is PCI compliant & secure. Neither Airport Select nor its local partners see or keep any credit card or sensitive payment information.
Benefit - COVID Advice
During booking, local partners can advise you of the latest procedures and requirements in their airport. Their staff will guide you through the necessary processes on the day. This local assistance will bypass airport hassles, lines and crowds, and their local knowledge will help you move quickly, safely & easily through the airport.
Benefit - English Spoken
Our Booking systems use E-mails and confirmations in English (so that you have a written record). Your local airport assitant will speak English, and will explain and help resolve procedures and unexpected problems.
In short Airport Select makes booking airport meet and assist easy and economical.
To find out more. Just click "Book Now" to choose the airport and to review, compare & book the help you need.
Real Reviews from Real Travellers
Read what some of our customers commented about their Airport Meet & Assist service
Prabu F.

Thank you for the service in Beijing. It was very assuring having your rep meet me at the airbridge, it would have been a nightmare for me if I were to be left on my own to navigate and clear airport formalities! Good service.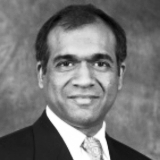 Jenny D.

Thank you Airport Select for your service in Japan. The greeter's knowledge of the airport certainly calmed my nerves as a solo traveller with my young kid in tow! Will look forward to using your services for departure….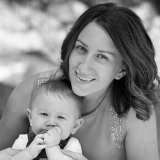 Tan Li Na

My boss is pleased. The service was offered as you booking screen described. Thank you also for accommodating my request for an extra baggage guy for him. It was easy to book and the change I made to my order was correct.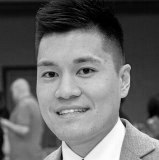 Frederick C.

Thanks to the team at Singapore, they made our transit to Australia easy and stressless, especially in this Covid19 pandemic. We made our next flight with time to spare. The golf cart rides were great fun and memorable!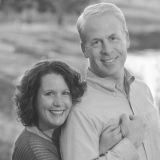 Sylvia J.

Faster service definitely, super friendly lady in Shanghai ! Without yr help it will take me 3+ hours in this difficult time. But with Mabel's help I cleared CIQ checks more quickly!! I will book my clients now with Airport select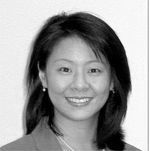 Nguyen V.V.

I am most greatful to your team at Tokyo Narita. They helped my family find way through the transit area which is very confusing to a non-Japanese. A special mention to the greeter who was so polite, helpfull and very knowledgeable.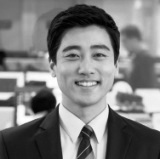 Lewis H.

Your service is easy to book and use. The greeter meeting me and my crew was really professional, he helped connect us to our driver who was waiting in a sea of people at arrivals! The baggage porters were good. We will use it again.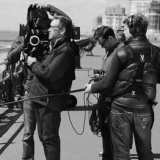 Molly W.

Thank you so much for all the wonderful work your doing, thank you. All the greeters and assistants were so helpful and nice at all the airports of our trip. I'm very grateful to your booking page to make it so easy for me.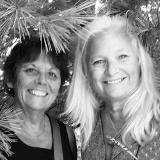 Sarah K.

Your company did a wonderful job!! I talked to agent Jude as I was diverted via Wellington. I would not have made the connecting domestic flight without his help. I cannot tell you how happy I was for your service.