Arrival assistance.....
When you arrive, a uniformed Airport Meet and Assist greeter will stand near the gate when you enter the terminal building. This concierge staff helps you through quarantine, visa on arrival, security as well as immigration. They assist you to retrieve your checked bags, and also escort you through any customs checks. Finally, they take you to your driver, car or hotel representative.
Book Now
Departure help...
When you reach the airport, a uniformed assistant will wait at the kerbside, at check-in, or just inside the terminal entrance. They lead you through security, check-in, together with customs and immigration. They escort you to your airline lounge and additionally, they usually return at boarding time to guide you to your departure gate.
Book Now
Connection success...
When you arrive, an assistant in uniform will wait near the gate where you walk into the terminal. They will make your connection easy and also succesful. To begin with they will help you through quarantine, visa, and immigration. Next, the Airport Meet and Assist staff will escort you to the onwards flight check-in desk, where they check and assist your bags to transfer flights. Finally, they lead you to your airline lounge or the boarding gate.
Book Now
We take care of the airport, so you don't have to.
Airport Meet and Assist solves problems.
Air Travel is complicated. Unexpected issues arise too. Our local staff resolve them using knowledge, contacts and resources. In summary, personal concierge assistant will solve problems. You will move door to door between the aircraft and ground transportation in busy or strange airports.
Select's Airport meet & assist ensures a first class experience at the start or end of the flight. We give VIP help to any passenger, flying in any cabin class, on any airline. Our service is suitable for executives, as well as frequent fliers. We help families or adults with kids too. MICE, corporate, incentive, roadshow travellers are especially welcome. Performers, artists & bands will also find it useful. Similarly, older, younger or nervous travellers who just want some extra help are welcome.
Faster & Easier booking
There are three main services types, Arrival, Departure and Transit-Connection. Booking an Airport Select Meet & Greet service ensures someone will be there when you arrive at the airport. So as to help you pass through it quickly and easily. For every service, we use local English speaking staff. They have the security clearance which allow them to access & work in secure airside and transit areas. They use their specialist knowledge and local contacts to help avoid lines, resolve unexpected problems, and bypass airport hassles. As a result, passing through the airport border control checks (security and immigration) will be faster and easier.
Local & Flexible terms
The Airport Select system sends your booking direct to a trusted expert service local provider in the airport. As you are booking with a local provider, their prices are lower. Our booking system is available to help you choose exactly the right service 24/7/365. As you use it, you will see detailed and accurate service descriptions. This helps you understand the different options, and to book only what is needed. Later, you can change or cancel a booking on line, with an instant full or partial refund. Moreover, all prices are in USD to make comparing and knowing the full cost easy.
Safe & Secure data
Passengers' personal information is kept safe and confidential. We collect all payments. Our booking and payment system is very secure. It uses encrypted SSL & state of the art security technology. Equally important it complies with PCI & Card Industry Data Security Standards, and conforms to GDPR privacy rules. Local partners do not know, see or keep any credit card or payment information. Personal details about a passenger e.g. passport information is never shared unless it is required in order to arrange special VIP service.
An Online Marketplace
Our Airport Meet and Assist booking tool connects bookers & travelers direct to local service providers. It is a e-commerce booking platform, like Agoda, Booking.com, Kayak, Uber, Grab and AirBnB. Direct booking is better. It cuts out middle men, eliminates human error and lowers the cost. The booker selects the exact service that the traveller need to pass quickly, safely & easily through an airport.
Airport Select makes booking and VIP airport easy, accurate and economical.
Find out more. Just click "Book Now" to search, review, compare & book all the help you need.
Customer Reviews
Read what real customers thought about the Airport Meet & Assist services we arranged for them.
Prabu F.

Thank you for the service in Beijing. It was very assuring having your rep meet me at the airbridge, it would have been a nightmare for me if I were to be left on my own to navigate and clear airport formalities! Good service.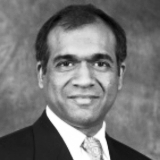 Jenny D.

Thank you Airport Select for your service in Japan. The greeter's knowledge of the airport certainly calmed my nerves as a solo traveller with my young kid in tow! Will look forward to using your services for departure….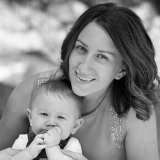 Tan Li Na

My boss is pleased. The service was offered as you booking screen described. Thank you also for accommodating my request for an extra baggage guy for him. It was easy to book and the change I made to my order was correct.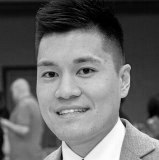 Frederick C.

Thanks to the team at Singapore, they made our transit to Australia easy and stressless, especially in this Covid19 pandemic. We made our next flight with time to spare. The golf cart rides were great fun and memorable!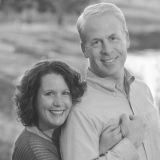 Sylvia J.

Faster service definitely, super friendly lady in Shanghai ! Without yr help it will take me 3+ hours in this difficult time. But with Mabel's help I cleared CIQ checks more quickly!! I will book my clients now with Airport select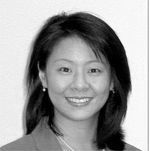 Nguyen V.V.

I am most greatful to your team at Tokyo Narita. They helped my family find way through the transit area which is very confusing to a non-Japanese. A special mention to the greeter who was so polite, helpfull and very knowledgeable.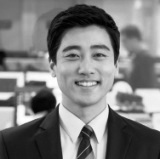 Lewis H.

Your service is easy to book and use. The greeter meeting me and my crew was really professional, he helped connect us to our driver who was waiting in a sea of people at arrivals! The baggage porters were good. We will use it again.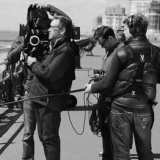 Molly W.

Thank you so much for all the wonderful work your doing, thank you. All the greeters and assistants were so helpful and nice at all the airports of our trip. I'm very grateful to your booking page to make it so easy for me.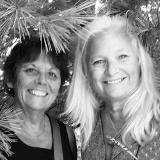 Sarah K.

Your company did a wonderful job!! I talked to agent Jude as I was diverted via Wellington. I would not have made the connecting domestic flight without his help. I cannot tell you how happy I was for your service.